Secure Glass are Perth, Western Australia interior commercial glass partitions fit out professionals with over 25 years of experience in glass, window and door installation services.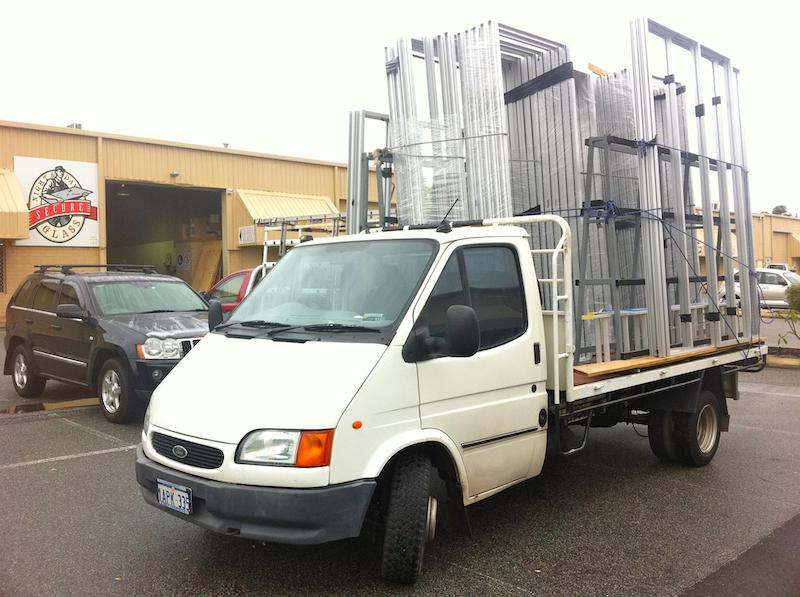 What Is A Commercial Fit Out?
A commercial fit out is essentially the design and construction of an office to meet the functional requirements of a business. A commercial glass partitions fit out essentially includes modifying a building's interiors while maintaining compliance to safety regulations. A commercial fit out is typically used to change the interior of an office space using glass partitions.
The commercial fit out process is pretty complex, and a project's completion time can vary in time. While some businesses opt for adding new commercial glass partitions on their own, we recommend hiring a professional commercial interior glass fit out company because we have expertise in the field and will ensure that your office space is redesigned to meet your needs, is safe, and is compliant with local Australian building codes and laws.
Commercial interior glass fit-outs suit all budgetary requirements. From lower cost glass partition solutions that work, to high-end commercial fit outs. All glass partitions fit outs pass current Australian safety standards for local Perth businesses.
Commercial Glass Partitions Fit Out Services In Perth, WA
If you ever need commercial fit out services in Perth, you'll need to hire an experienced glazier who is knowledgable in the field of glass partitioning fit outs.
Glass partitioning is one of the most common commercial fit out services because of its benefits of designing and then creating walls and windows out of available commercial space. Commercial glass fit outs can be used to create floor plans as well as the layout of your office.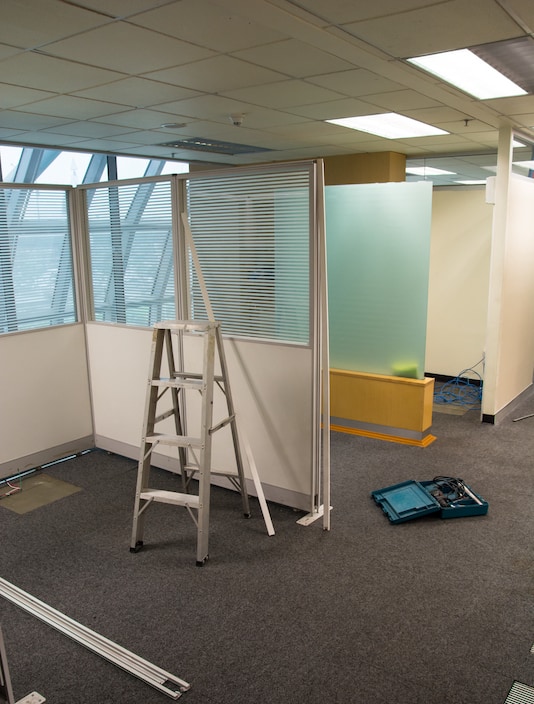 Create A More Collaborative, Open Office Space
Glass partitioning is a great way to visually break up an office space When it comes to commercial fit out services in Perth, choosing glass partitioning will give you the flexibility to change the layout of your office space at any time. If you need to close off your office space, you can simply add shutters and blinds to the glass partitioning.
When you operate in a commercial space, the fittings and fixtures play an important role in boosting aesthetics. You need to consider various factors such as budget, available space, and functional needs.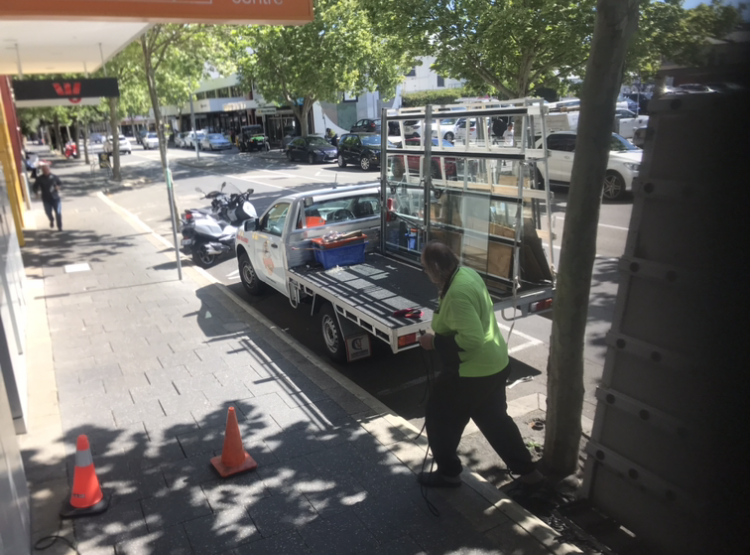 Our Commercial Glazing Expertise Includes
Professional Renovation Recommendations
If you require commercial fit out services in Perth for a renovation project, Secure Glass commercial glazing technicians can assess the current state of your office and make renovation recommendations.
Depending on your current needs, the commercial fit out glazing technician will design an office space that will meet your functional requirements. This type of commercial fit out service is great if your office space is badly designed or if you are looking to modernise your office.
With a professional office renovation contractor, you can expect to have new walls, ceilings, and furniture installed. Additionally, the contractor will make any necessary modifications to meet your functional requirements, such as adding additional lighting and plugging.
Commercial Space Partitioning Solutions
If you're looking to utilise glass partitions with the purpose of building useful spaces, our commercial fit out team at Secure Glass can help you optimise available commercial space. Secure Glass can work with you and your budget to create the ideal commercial fit out for your commercial space.
Commercial Emergency Glass Repairs
We're available 24/7 in Perth with emergency glass repair services for commercial businesses. Call us 24 hours a day at 0421 623 224.
Please make sure to cordon off the broken glass area to prevent customers and staff from going near. If it's safe to do so, sweep up as much of the mess as possible to prevent injuries before we arrive.
Professional Glass Partition Installations
We're experienced commercial glass install professionals, and we're familiar with commercial glass partitions fit-outs. We can effectively communicate with other trades on site to ensure the process goes smoothly, and no other parts of your glass partition fit-out are delayed.
Overall, commercial glass partitions are a great way to create functional office spaces that can be crafted around the aesthetics you are looking for.
If you're searching for a commercial glass partitions fit out professional in Perth, WA give us a call today.
Contact Secure Glass For A Free Commercial Interior Glass Fit Out Inquiry!