GUARANTEED 1 HOUR RESPONSE 24x7 - FREE QUOTES - CREDIT CARDS ACCEPTED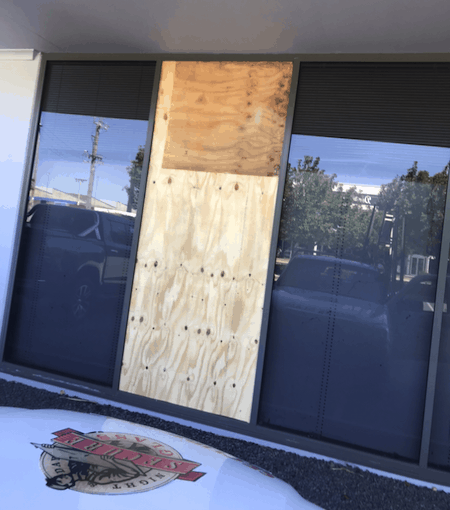 Call Us Today For Emergency & Preventative Shop Board Up & Glazing Services

Damage to the windows of your property can cause a lot of anxiety and stress. Without quick action and taking advantage of a 24 hour boarding up service, when broken overnight it leaves your building exposed to unwanted persons gaining access. But there is no need for you to feel this way. We at Secure Glass are very happy to offer our 24 hour board up services to any company in Perth, WA and the surrounding areas.
Key Benefits Of Our 24 Hour Boarding Up Services
24 hour board-ups & emergency glass repair service, 365 days a year.
Extremely fast response times all through the night.
Board up service creates a durable and resilient barrier to prevent trespassers from gaining entry.
Team of expert glaziers to guarantee high-quality work.
A preventative option to stop your windows from being damaged ahead of time.
Whether you have a minor crack, a shattered window, or you want to secure against the threat of damage, we are on hand to deliver a fast, effective service.
We work around the clock, 365 days a year to support you no matter when calamity strikes.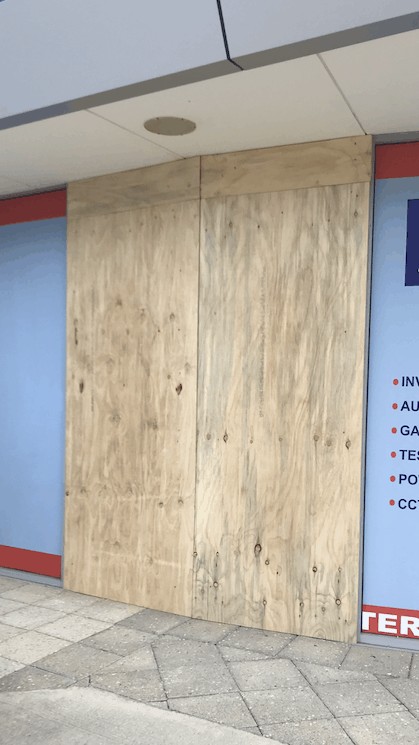 Why Choose Secure Glass For Board Up Services?
---
Quick Response Times
We understand that when it comes to boarding up your property following criminal or accidental damage, speed is of the essence. The longer you are exposed, the longer you are at risk. That is why we guarantee a one-hour response to your enquiry all day, every day. If you require our services at night-time, we can also guarantee that we will have your windows boarded up before sunrise.
Unrivaled Experience
The Secure Glass team consists of industry veterans with years of experience. When it comes to choosing the right material, customising the size of the boards to the frame, ensuring there is no additional damage to the property, or anything else, there is no better board up service in Perth. Look no further than Secure Glass when you need a fast, reliable boarding up company to come to your business' rescue.
Preventative Property Boarding
You don't have to wait for damage to occur to your windows before you contact us. We can offer you preventative temporary boarding to protect your property during large, crowded gatherings. When there is a planned event, such as a public protest or sports game, that is likely to attract many people, property owners in the area are often left feeling concerned for the safety of their property.
Get in touch with our friendly team of experts if you need your windows boarded up for any reason. No matter how small or large the job, we're always a quick call away to securing your property and giving you much needed peace of mind.