Secure Glass Replacement Services
Secure Glass replacement services include experienced and professional residential, home and commercial glass replacements. Whether it's an emergency situation needing fixed and replaced right away, or a non-emergency unfortunate shatter that needs a risk assessment from our experienced glaziers first, Secure Glass can take care of it.
On-Call Glass Replacement Perth Services
If you've seen what's involved in double pane and regular glass window repair, you know that glazing windows requires not only highly experienced professionals, but also the right materials and tools for the job.
Our professional glazing work trucks are stocked with the proper supplies, advanced tools, are on-call and always ready to receive your phone call and tend to your mirror, window and door glass replacement needs.
The Secure Glass glazing trucks are equipped with premium and affordable replacement glass, plus the latest tools and technologies required to repair and replace window glass. We'll take care of your sliding glass door replacement, fix your double pane windows, and fix any commercial or home window glass. We do it all, and have been doing it all for over 20 years! Simply give us a call and we'll take care of the rest.
Secure Glass glaziers are fully police cleared, so you can rest assured knowing you have professional, well-to-do glaziers on the job, whether it's within the privacy of your home or at a business or commercial location.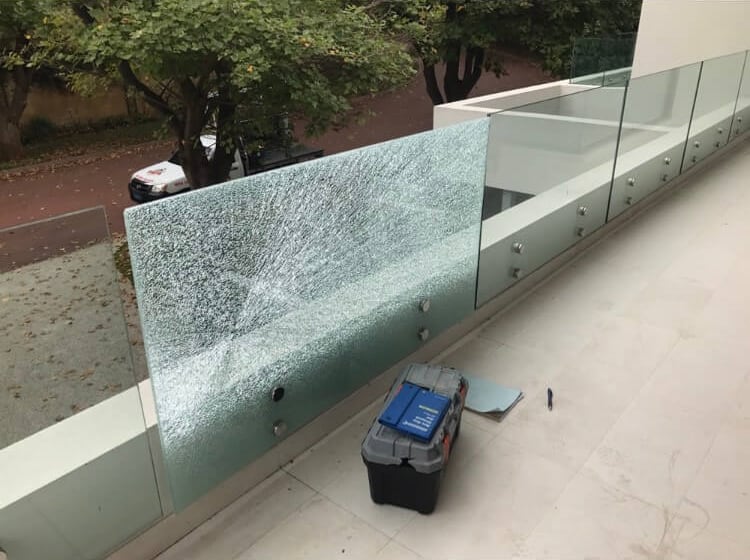 Why Choose Secure Glass For Replacement Glass?
If you've encountered a situation where you need glass replacement, whether it's an emergency or a non-time sensitive situation, Secure Glass is the #1 company for glass repair Perth has to offer. Call us today!
Over 2 Decades Experience – we've replaced glass of all types & know what you'll need
Police Cleared Glaziers – ensures professional services
Direct Insurance Billing – claim home glass replacement on your insurance
On-Call Professionally Equipped Glazing Work Trucks – on-call window glass replacements always ready-to-go
All Glass Types – We repair and replace wooden windows, wood door glass windows as well as aluminium types, or auto glass and car window replacement services
Affordable Services – Our superior services are also the most affordable glass replacements in town.
More About Our Glass Window Replacements
If you've seen what's involved in double pane or glass window repair, you know that glazing windows requires not only highly experienced professionals, but also the right materials and tools for the job to get the proper quality glass cut to size on the spot.
Looking to purchase glass products without the repair service? View our glass products here.
Additionally, while assessing your situation, you may want to upgrade or change your window glass type. We offer upgraded options, from safety glass to more sustainable glass that saves energy and pass the latest energy efficient Australian legislations.
Let us know if you'd like an upgrade over the phone before we come.
Or you can let us know after we've arrived for the glass installation service and have assessed your situation.
It's 2021. Need Your Old Glass Replaced?
Before the year 1989, most homes used window glass that today no longer passes Australian Standards and pose a risk to you and your family with potential for dangerous splinters and other old glass dangers.
The Australian Glass & Glazing Association (AGGA) has created a set of Australian Window Glass Regulations.
"Under the Building Code of Australia (BCA), window manufacturers are required to supply windows and glazed doors that meet mandatory minimum specifications for structural sufficiency and water penetration resistance under Australian Standard (AS) 2047, Windows in buildings, selection and installation. Energy efficiency provisions state that windows performance data must be determined in accordance with the guidelines of the Australian Fenestration Rating Council (AFRC)."

– YourHome.gov.au
---
Learn more about glazing standards via the Australian Government at YourHome.gov.au, Australia's guide to environmentally sustainable homes website.
Improve your home's safety. Improve your home's energy bill, and upgrade your windows to be compliant. Learn more about KidSafe safety glass here.
Ready For Your Glass Replacement in Perth?
Start with a free measurement and quote! Book an appointment or give us a call direct at (08) 9314 2044 or 0421 623 224.